www.goosfraba.info
www.goosfraba.info
> PRODUCT INFORMATION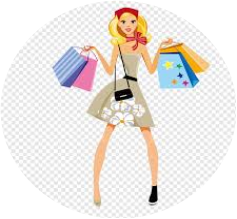 Magyar
on 52 languages
> WEBDESIGN
Extra Long Range

USB Adapters (Antennas) for 802.11b/g using WiFi (Free internet) for PC and Laptops.
Patented Antenna! Highest gain Vs size in the world. High gain antenna means you get longest range.

Every 3dBi gain increase will double the range, compare to the competitor, our products has more than up to 8 times range.

This unit is fully weather-proof, ideal for indoor and outdoor using. Outdoor use is very important to long range transmission of 2.4 GHz signal, we recommend you mount it outside to get clear line of sight.

The present antennas on the market are sold with RF connector but not with USB. To get long range USB WiFi antennas almost impossible!
These are your dream machine!

High speed internet ANYTIME ANYWHERE!

Traveller's dream machine! Portable, easy to carry. Good for Laptop Computer.

This is NOT just an antenna, it's a wireless card and the antenna.

All your need is a spare USB on your laptop or desktop, plug it in and surf on the internet.

Plug and play, no hassle setup.
Our products are not the cheapest but they are the best in its category!!!

You want to get free Internet, avoid the monthly internet fee, connect to the open networks in the neighborhood;

Big house, router in the basement. Weak signal on the second floor;

Get weak signal with the laptop built-in wifi card, around 30% signal strength, in and out;

You are always on the road. You want some thing very potable (4x4x1"), and provide better signal than the laptop built-in wifi card.


With our 38.5 dBm long range USB antenna, you might connect to the internet even 14.4 kilometer too!

No more monthly bill! Unlimited internet access and downloading!

Connect to the internet where others can't!

Enjoy the signal where others have no any chance!